The Big Hoopla is a proud supporter of the Hometown Heroes™ program.
Founded in 2012, The Big Hoopla has supported the Dayton area military community by donating over 45,000 tickets to Airmen/women at Wright-Patterson Air Force Base, Veterans and local students since inception. "These efforts branch out to foster sustainable and continued economic growth in our region," says Terry Slaybaugh, Volunteer Chair of The Big Hoopla. "A natural partnership between The Big Hoopla and Hometown Heroes™ preserves the commitment our area volunteers and businesses have towards our own hometown military families."
The Dayton Development Coalition's Hometown Heroes™ program honors our community's servicemen and women affiliated with Wright-Patterson Air Force Base and the Air National Guard base in Springfield. The program began in 2003 and has grown with the generosity of local businesses to support thousands of military families in the region. For more information about the program, visit daytonregion.com/military/hometown-heroes.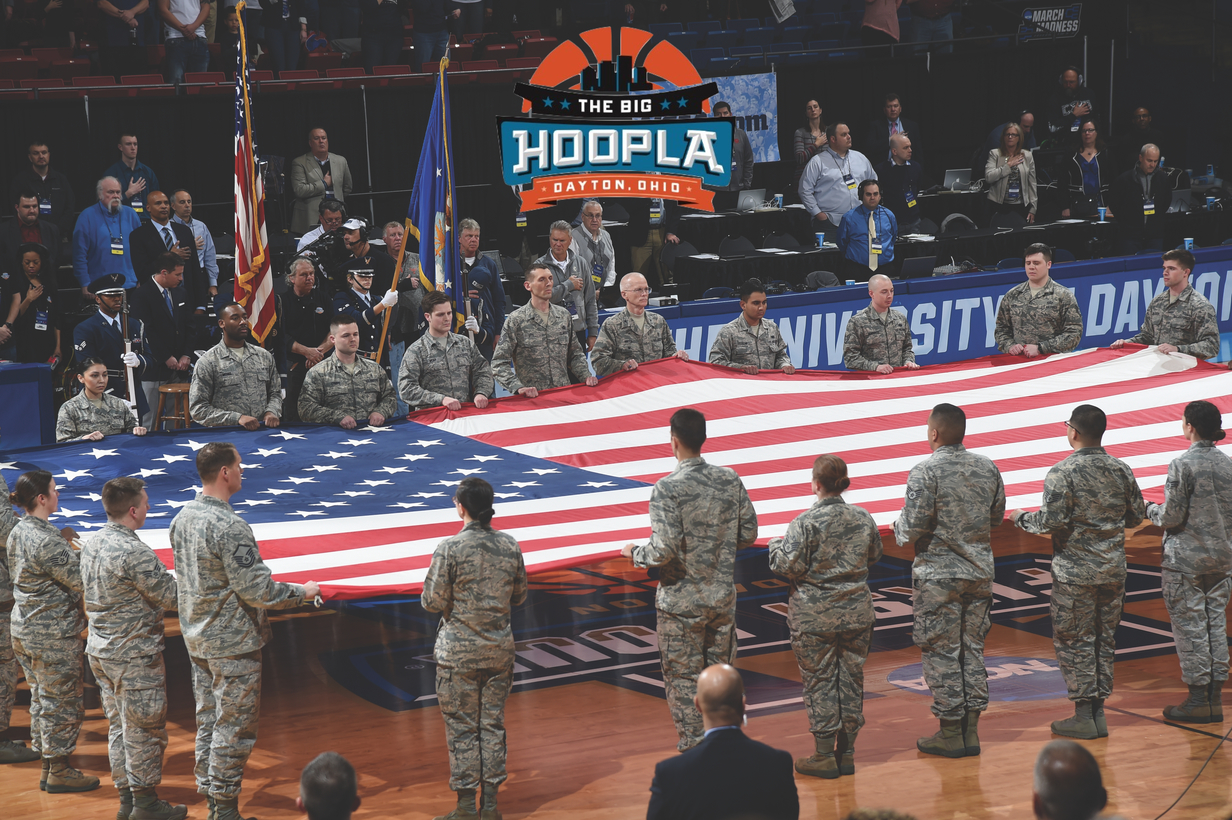 For Immediate Release – May 20, 2022
Country Star Chase Rice to Headline Military Appreciation Night at Fraze Pavilion
KETTERING ─ Country star Chase Rice will headline the sixth Military Appreciation Night at Fraze Pavilion on Aug. 11, 2022, to honor our local Airmen with an incredible night of music and celebration.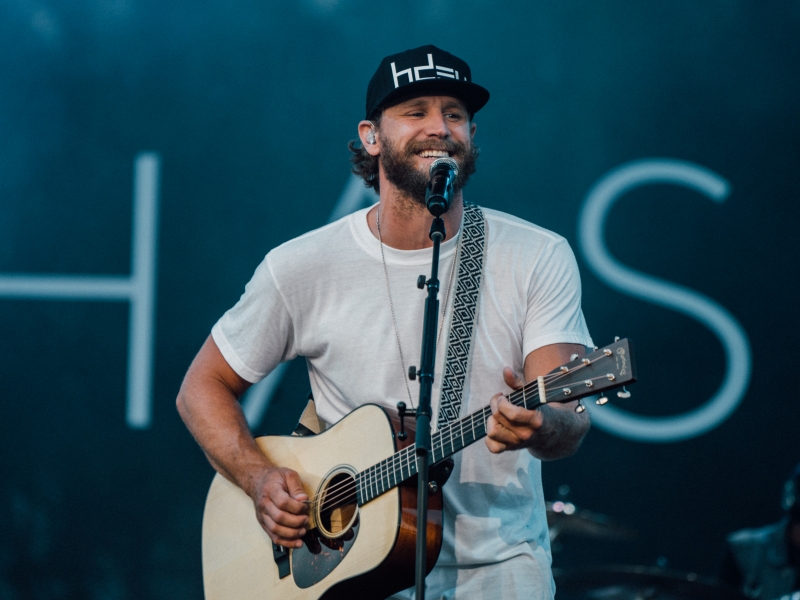 "Supporting this event honoring the Dayton Region's military community with this unique evening is only a small gesture to these deserving and selfless military members, their families and veterans," The Big Hoopla™ volunteer Chairman Terry Slaybaugh said. "We are humbled by their continued dedication to our country, hence they are our very own Hometown Heroes."
From 2016 to 2019, and again in 2021, thousands of local Airmen filled Fraze Pavilion for Military Appreciation Night, an exciting concert in celebration of their service to our country
"The City of Kettering is honored to join forces with our regional partners again this year to celebrate the men and women who serve our country," said Kettering Mayor Peggy Lehner. "We are proud to host Military Appreciation Night at Fraze Pavilion recognizing our hometown heroes and showing our gratitude for the sacrifices they make."
The concert is made possible through the generous support of sponsors, including Montgomery County, altafiber, CareSource, Kettering Health, Life Connections, Premier Health, Wright-Patt Credit Union, Infinity Labs, TangremFlex, and Techknowvate.
"Military Appreciation Night at the Fraze Pavilion is a great way to recognize and celebrate the military families in our community," Montgomery County Commission President Carolyn Rice said. "We are so thankful for the commitment, dedication and sacrifice our troops make in service of our nation, as well as the faithful support their families continuously provide. We salute you!"
Up to 3,000 tickets will be donated to Airmen and their families as well as other Wright-Patt military personnel through the base. Tickets will also be donated to personnel at the Springfield Air National Guard Base and local veterans. The concert will feature a military vocalist singing the National Anthem.
"The extraordinary support Wright-Patterson Air Force Base receives from the Dayton area is unlike any other.  We are privileged to be part of this community," said Col. Patrick Miller, 88th Air Base Wing and installation commander.  "This year marks the 75th anniversary of the United States Air Force.  The base is excited to celebrate our Airmen, their families, and our Service with our neighbors at this year's Hometown Heroes concert."
With more than 2.2 million albums sold and over 2.1 billion total streams, plus a legion of passionate fans at his high-energy concerts across the globe, Chase Rice has established himself as a powerful force in Nashville and beyond – yet he genuinely sees current single "If I Were Rock & Roll," available everywhere now, as the launching pad for music that says what he wants to say, how he wants to say it. The song serves as a follow up to his three-part project, The Album, featuring his latest No. 1 hit, "Drinkin' Beer. Talkin' God. Amen. (feat. Florida Georgia Line)" and Platinum-certified Top 10 hit "Lonely If You Are."
The new music builds upon the success of his sophomore album, Lambs & Lions, which featured the Double-Platinum, two-week chart topper "Eyes On You" – Rice's first No. 1 as an artist and the most-streamed song of his career. Lambs & Lions followed Ignite the Night, which debuted at No. 1 on Billboard's Top Country Albums and No. 3 on the all-genre chart, producing a pair of Top 5 hits; "Ready Set Roll" and "Gonna Wanna Tonight." In addition to selling out arenas with Kane Brown and stadiums with Kenny Chesney, Rice also opened for Garth Brooks to 70,000 fans at Detroit's Ford Field in early 2020 and has consistently sold out 3,000+ seat venues on his own headlining tours.
For more information, visit www.ChaseRice.com and follow Rice on Facebook, Twitter and TikTok @ChaseRiceMusic and on Instagram @ChaseRice.
A limited number of tickets will go on sale to the general public at 10 a.m. on May 28, 2022 at Fraze FanFare in Town & Country Shopping Center, Fraze Pavilion ticket office, online at fraze.com or charge by phone at 1-800-514-3849. Sales are limited to four tickets per order. For additional concert information, visit fraze.com.