The Big Hoopla is a proud supporter of the Hometown Heroes™ program.
Founded in 2012, The Big Hoopla has supported the Dayton area military community by donating over 45,000 tickets to Airmen/women at Wright-Patterson Air Force Base, Veterans and local students since inception. "These efforts branch out to foster sustainable and continued economic growth in our region," says Terry Slaybaugh, Volunteer Chair of The Big Hoopla. "A natural partnership between The Big Hoopla and Hometown Heroes™ preserves the commitment our area volunteers and businesses have towards our own hometown military families."
The Dayton Development Coalition's Hometown Heroes™ program honors our community's servicemen and women affiliated with Wright-Patterson Air Force Base and the Air National Guard base in Springfield. The program began in 2003 and has grown with the generosity of local businesses to support thousands of military families in the region. For more information about the program, visit daytonregion.com/military/hometown-heroes.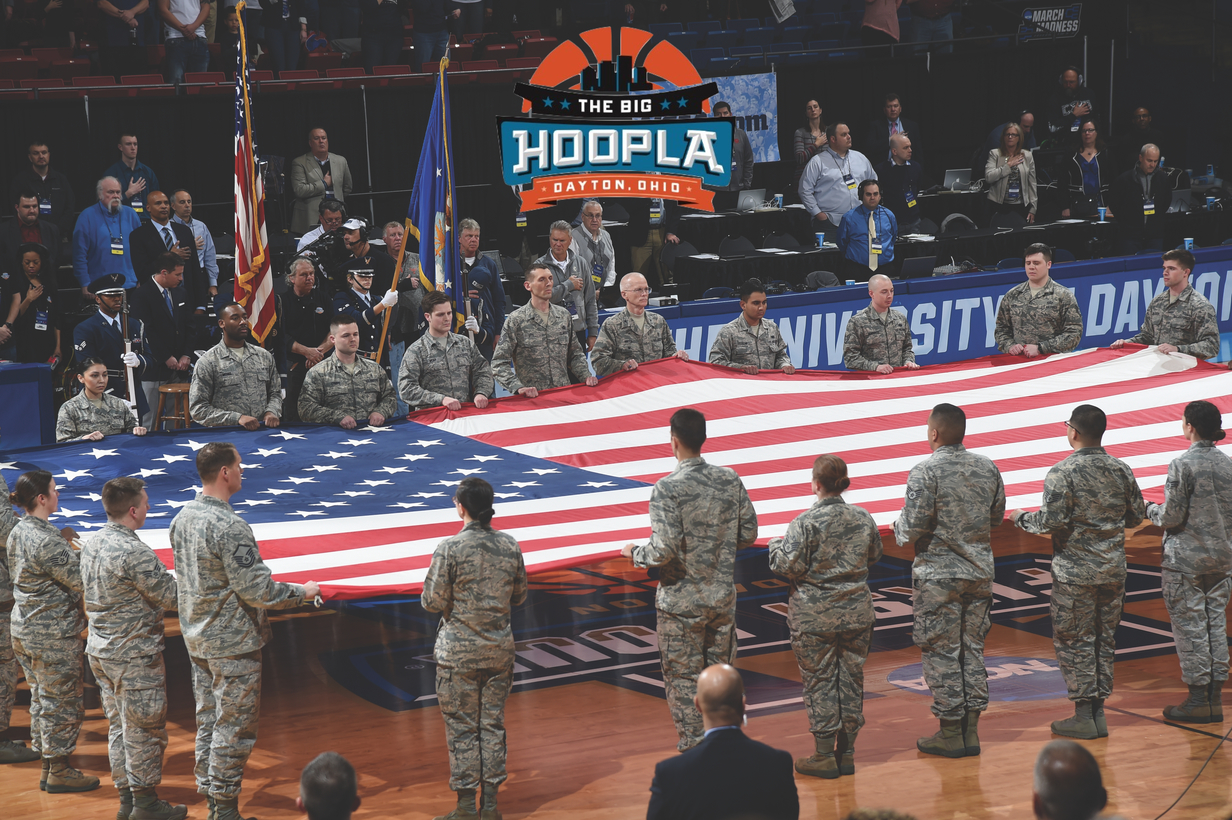 For Immediate Release – May 28, 2021
Country Star Chris Janson to Headline Military Appreciation Night at Fraze Pavilion
KETTERING ─ Country star Chris Janson will headline the fifth Military Appreciation Night at Fraze Pavilion on Aug. 5, 2021, to honor our local Airmen with an incredible night of music and celebration. Janson, a heartfelt supporter of the U.S. Military, was the headliner for the 2019 concert.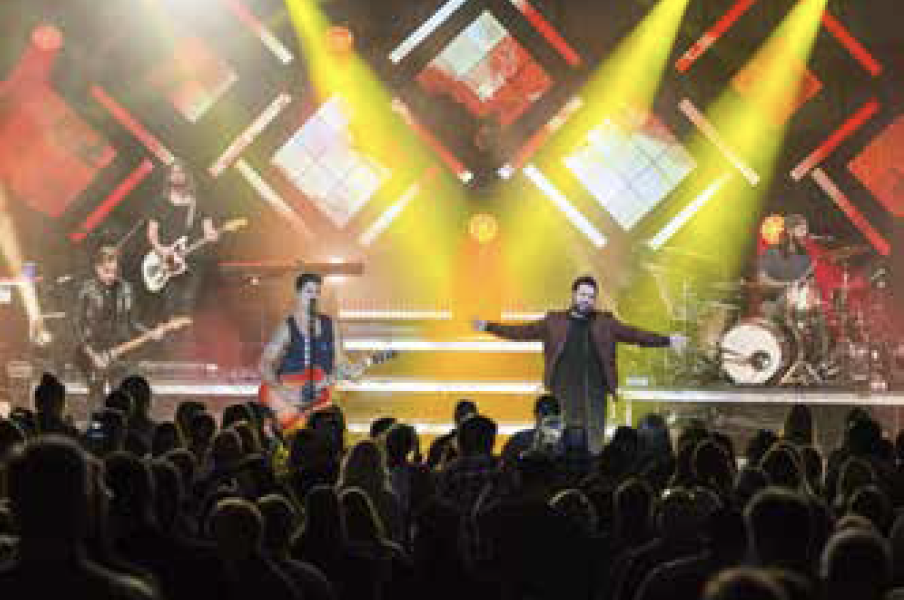 "We're so excited to bring back our Hometown Heroes™ events this summer and welcome our military service men and woman back to Fraze," said Jeff Hoagland, President and CEO of the Dayton Development Coalition. "The Dayton Region is known for its support of our local service men and women, and Military Appreciation Night is one more way for us to thank them for their commitment and sacrifice after such a difficult year."
From 2016 to 2019, thousands of local Airmen filled Fraze Pavilion for Military Appreciation Night, an exciting concert in celebration of their service to our country. After canceling last year's concert due to the COVID-19 pandemic, our community will once again come together to honor our military with an amazing concert.
"The City of Kettering is honored to join forces with our regional partners again this year and open our treasured venue to celebrate the men and women who serve our country," said Kettering Mayor Don Patterson.  "We are proud to host Military Appreciation Night at Fraze Pavilion recognizing our hometown heroes."
The concert is made possible through the generous support of sponsors, including Premier Health, CareSource, Wright-Patt Credit Union, Cincinnati Bell, Life Connections, Kettering Health Montgomery County and the Dayton International Airport.
"The selfless service the men and women in uniform provide to this nation is nothing short of heroic. The Montgomery County Commissioners want to offer our support for them and their families anytime we can and The Hometown Heroes™ concert is a great way to do that," said Montgomery County Commission President Judy Dodge. "These service members are our constituents, neighbors and friends. Thank you for all you do for our nation, the Miami Valley and Montgomery County."
Up to 3,000 tickets will be donated to Airmen and their families as well as other Wright-Patt military personnel through the base. Tickets will also be donated to personnel at the Springfield Air National Guard Base and local veterans. The concert will feature a military vocalist singing the National Anthem.
"We are so grateful for the unwavering support our local community shows our Airmen time and again," said Col. Patrick Miller, 88th Air Base Wing and installation commander.  "After a challenging year with COVID-19, both myself and the Airmen of Wright-Patterson Air Force Base are looking forward to coming together with the local community to socially reconnect and enjoy an evening of great music and entertainment."
The Big Hoopla™ volunteer Chairman Terry Slaybaugh said, "Supporting this event honoring the Dayton Region's military community with this unique evening is only a small gesture to these deserving and selfless military members, their families and veterans.  We are humbled by their continued dedication to our country, hence they are our very own Hometown Heroes."
Janson is a platinum-selling, high-octane entertainer, multi-instrumentalist, award-winning singer/songwriter, and the youngest living member of the Grand Ole Opry. Janson was recently named by award-winning radio personality and American Idol mentor Bobby Bones as one of the "Top 6 Best Live Performers" in country music. Chris is thrilled to be "Back at It" and doing live performances again.
Janson is currently hitting the airwaves with the feel-good singalong "Waitin' On 5." The third single from his album Real Friends. This blue-collar anthem salutes a well-earned end-of-day wind down.  "Waitin' On 5" hit country radio in September following the success of Janson's multi-week chart-topper "Done." The song became his fourth No. 1 single, joining Gold-certified "Good Vibes" and "Fix A Drink" and 3x Platinum smash "Buy Me A Boat." Fans can look forward to new music from Janson in 2021.
Learn more about Janson and listen to his music on his website, https://www.chrisjanson.com.
A limited number of tickets will go on sale to the general public at 10 a.m. June 5 at Fraze FanFare in Town & Country Shopping Center, Fraze Pavilion ticket office (6-5 only), online at fraze.com or charge by phone at 1-800-514-3849. Sales are limited to four tickets per order (6-5 only). For additional concert information, visit fraze.com.