Be Part of the Excitement in March as Dayton, Ohio tips off the Madness!  It All Starts With Great Teachers:  
College athletics is one of the most visible representations of students achieving their dreams of attending college. This road often starts with the support and commitment of gifted teachers. Throughout the months and weeks leading up to the NCAA Division I Men's Basketball First Four, we take time to focus on people who help the future student-athletes across the country reach their dreams: teachers. 
The Big Hoopla STEM Teacher Of The Year award recognizes the great contributions K-8 teachers make in STEM classrooms in the Dayton region. The program recognizes and honors K-8 teacher excellence. It identifies, from among the countless peers in the region, a group of teachers to serve as a visible representation of innovation, persistence, and commitment to STEM education in classrooms in the region. Additionally, selection of The Big Hoopla STEM Teacher Of The Year brings great recognition to the teacher's school district or system.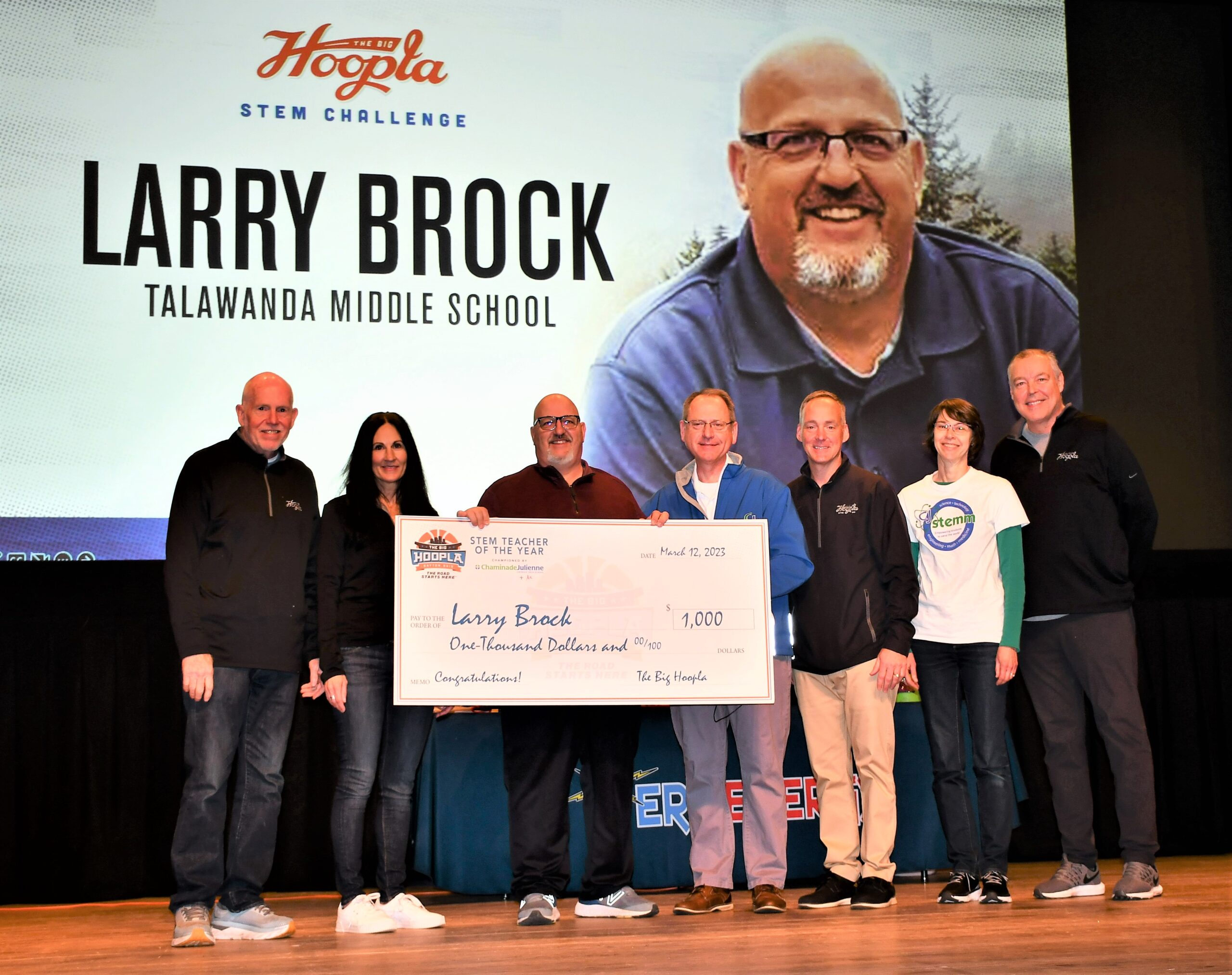 WINNERS
2023 – Larry Brock
2022 – Garra Myers
2020 – Amanda Rozelle
2019 – Beth Allaire
2018 – Dee Van Brackel
Why Nominate: Recipients of the award receive the following:
A $1,000 grant from The Big Hoopla, Inc., a 501c3 organization and underwritten by Chaminade Julienne High School in support of our regions Military, their families and students, especially in STEM fields of study.
An official Big Hoopla STEM Teacher Of The Year plaque awarded at the Big Hoopla STEM Challenge
40 Upper Arena tickets for one night of the First Four March Madness games, to be shared by the teacher with his/her students and families
4 Hoopla Central VIP Passes for one evening