The Mission of the Hoopla Scholarship Program:
To provide Active-Duty Military families and their students, Blue and Gold Star families, an opportunity for their K – 12 school-age students to receive funding to be used towards educational materials for their student.
The Vision of the Hoopla Scholarship Program:
Students and families showcase the benefit of skills and opportunities such as:
Balancing Life Skills and Priorities of family, education, service, faith, and extra-curricular activities
Importance of continued and valued education, primarily STEM
Military support in our community and opportunities for student growth
Dayton Regional partnerships of business, volunteers, government, and students
Submissions are closed for the 2022 Big Hoopla Scholarship Program. Be sure to check back in April 2023 to apply for a scholarship!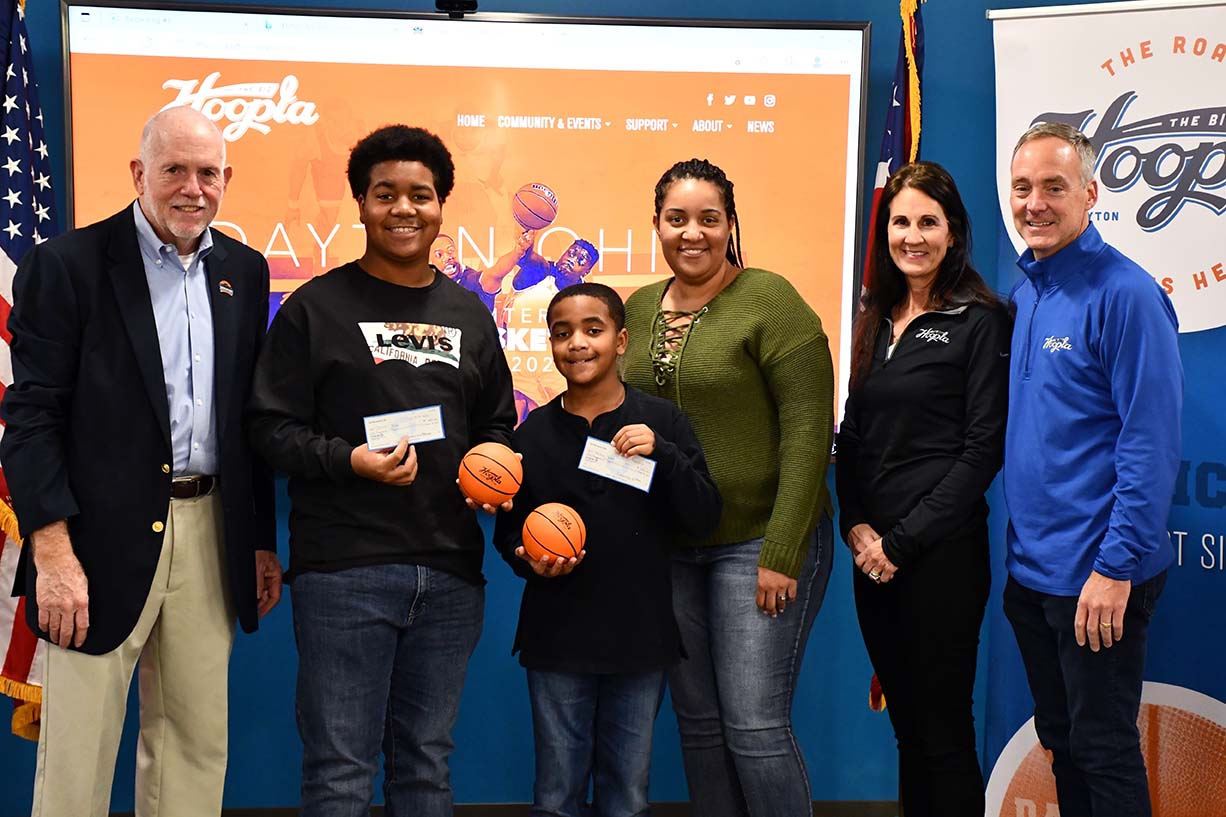 Congratulations to our 2021 Hoopla Scholarship recipients Jamari and Jaidyn!