Local Organizing Committee

The Big Hoopla is an Ohio non-profit corporation formed to organize all activities for the Dayton region in and around the NCAA First Four and the Division I Men's Basketball Tournament. The mission of its volunteer committee is to enlist community support for the NCAA First Four from small and large business, academic institutions, government, civic and community organizations as well as individuals across the fourteen-county Dayton region.
These dedicated individuals meet bi-weekly for much of the year to develop policies and plans that assure the growth and success of the NCAA First Four in Dayton, year after year. Guiding the activities of The Big Hoopla and the many volunteers are the committee leads.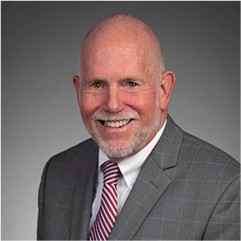 JP Nauseef, JobsOhio – Founder – View Bio
Brian Faust, JobsOhio
Jeff Hoagland, Dayton Development Coalition
Scott Sullivan, Select Tech Services
Sarah Spees, Dayton International Airport
2020-21 Local Organizing Committee
Adam Tschuor
University of Dayton
Alex Nikolai
Dayton Development Coalition
Anne Marie Singleton
McGohan Brabender
April Pollock
C-3 Group
Bear Monita
LWC
Bev Rose
Dayton Montgomery Country CVB
Bob Grant
Wright State University
Brady Kress
Dayton History
Brandon Hough
Advanced Running
Brandon Meyer
Chaminade Julienne Catholic High School
Brett Chmiel
McGohan Brabender
Bryan Greene
Champlin Architecture
Cassie Stewart
Krush Media
Cathy Petersen
Dayton Montgomery Country CVB
Cody Scarberry
SpeedPro Imaging
Courtney Deutsch
Downtown Dayton Partnership
Dan Biedenharn
Robert K. Jones Insurance 
Dan Meixner
Chaminade Julienne Catholic High School
Dan Wolking
Shook Construction
Debbie Lieberman
Montgomery County Commissioner
Diane Ewing
Premier Health
Don Baker
Dayton Business Journal
Eric Collins
Montgomery County
Eric Spina
University of Dayton
Gil Turner
Dayton International Airport
Holly Wiggins
Dayton Power & Light­­
Jacquie Powell
Dayton Montgomery Country CVB
Jason Woodard
Woodard Resources
Jay Nigro
Liftoff Entertainment
Jeff Coudron
Advanced Running
Jesse Grigsby
Enygma Technologies, LLC
Judy Dodge
Montgomery County Commissioner
Karen Durham
City of Kettering
Kathryn Oakes
Heidelberg Distributing Company
Kevin Franklin
Wright Bros. Aero, Inc. 
Kevin Keeley
Wright Bros. Aero, Inc. 
Kili Preitauer
Community Volunteer
Kristen Burchfield
Cox Media Group
Ksenia Mayakova
Cox Media Group
Laura Elking
Heidelberg Distributing Company
Lindsey Wolanczyk
Woolpert
Mark Schwieterman
City of Kettering
Mary Ann Kabel
Dayton Power & Light
Matt McAlpine
McGohan Brabender
Matt Tester
Planes Moving & Storage
Mark Anderson
Montgomery County
Micah Newburg
Shook Construction
Myra Sexton
Community Volunteer
Neil Sullivan
University of Dayton
Nick Meyer
Planes Moving & Storage
Nick Raines
Total Wealth Advice
Nick Warrington
Wright State University
Rachel Sherwood
City of Kettering
Rob Anderson
City of Fairborn
Rob Lupidi
Danis Construction
Robby Poteat
University of Dayton
Sally Blommel
C-3 Group
Sandy Gudorf
Downtown Dayton Partnership
Sarah Hackenbracht
GDAHA
Scott DeBolt
University of Dayton & UD Arena
Sean Hohenstein
SpeedPro Imaging
Shane Imwalle
Woolpert
Shannon Joyce-Neal
Dayton Development Coalition
Sharon Howard
Premier Health
Stacy Schweikhart
Miami Valley Regional Planning Commission
 Tosh Anderson
Penn National Gaming
Wright-Patterson Air Force Base
Yolanda Sanders
Dayton International Airport