THE ROAD STARTS HERE, DAYTON, Ohio.

With the unprecedented cancellation of the 2020 NCAA tournament and the relocation of the entire 2021 tournament to Indiana due to the COVID-19 Pandemic, the Big Hoopla and Dayton are out of the game, temporarily. While we're happy the Hoosier State can sub in for us this year, the ball is back in our court next year!
So enjoy the 2021 tournament, stay tuned for more news and announcements, and get ready for the Big Hoopla, the First Four, and so much more to return to Dayton in 2022.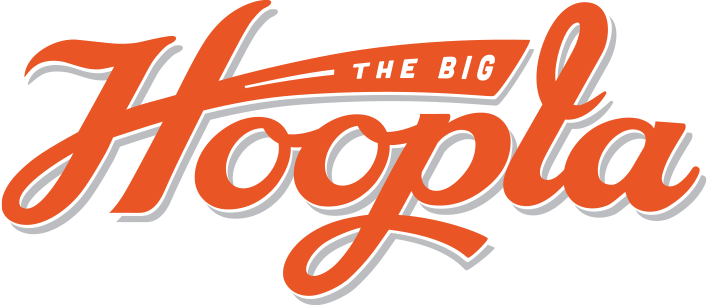 ©2023 The Big Hoopla. All Rights Reserved. The Big Hoopla, Inc. is a 501(c)3 non-profit organization that acts as the legal entity for the local organizing committeein Dayton, Ohio for the NCAA Division I Men's Basketball Tournament and the NCAA First Four.
NCAA, NCAA Basketball and First Four are registered trademarks of the National Collegiate Athletic Association